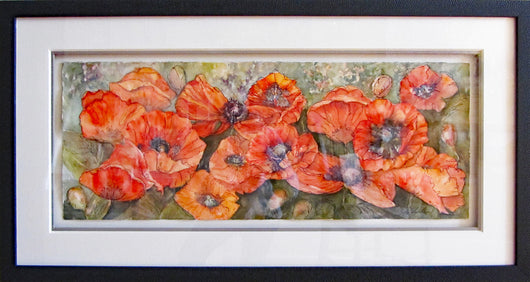 Poppies at Dusk with Calligraphy Original Framed Watercolor
Carrie Rodgers-O'Neal
Regular price $1,050.00 Sale
Vibrant poppies in a variety of shades of red captured against a dusky gray/green background.
The artist has added energetic calligraphy pen strokes to highlight the shapes of the blossoms. 
Suggestions of other small blossoms in violet, white and soft yellow are loosely indicated in the background. 
Original watercolor framed in a beautiful textured black frame.