Mark Tanis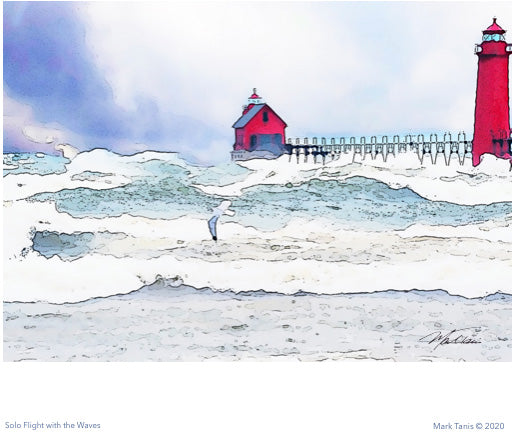 "Every day and every image is a discovery allowing us to see more and learn more about the subject."  For Mark color is the fun part of working with his images.  As the viewer explores his work they will discover that he does not shy away from the discovery of color that exists in the original photo files.    
After growing up in Holland/Zeeland, and graduating from Calvin with a degree in business, Mark worked in the corporate world before founding his own business, The Image Group, in Holland. The business was filled with opportunity to travel and photography was a key part of his work. In the past 40 years, his photographic library has grown to over 250,000 images. These images are now the basis for Mark's work as a Digital Artist. This category, Digital Art, is still in its infancy, but has provided a unique opportunity to do something special with many of the images.
Lake Effect Gallery is bringing our patrons a curated group of Mark's images with subject matter, style and color that we believe will have the greatest appeal to our West Michigan - Third Coast clientele.  Need a special size or option?  Send us an email and we will pass it on to Mark.
Each giclee if printed by Mark in his studio using 100% cotton Duro Etching paper and archival acrylic inks.  He produces his pieces with generous handling borders.  When pieces are shipped, they are packaged flat (not rolled) to prevent curling when being framed.
Print Biography