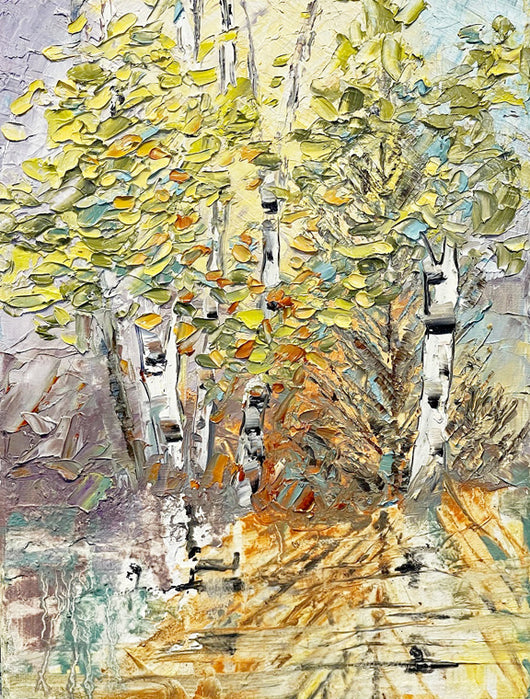 Lifting Fog Oil Painting
Kate Moynihan
Regular price $205.00 Sale
Out my window, early morning fog made the day feel a bit mysterious as hidden twists and turns sweeping the landscape. My eye followed along to a dead end. I wondered if this view would mimic my day.
I decided if my day ended in a dead end, I could always jump.
It would just be a matter of how high to overcome the obstacle.
Bring this small, 9" x 12" but mighty, painting into your home, and remind you there's color at the end of the fog.
The painting is ready to hang or be enhanced with a frame. Original oil on canvas.