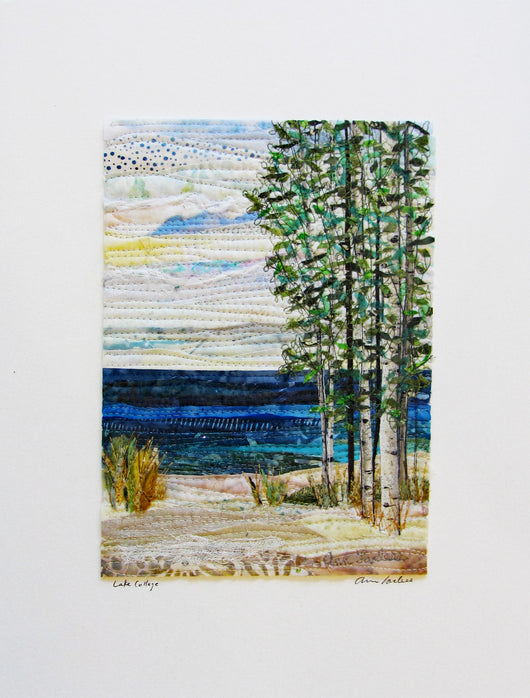 Lake Collage Vertical
Ann Loveless
Regular price $195.00 Sale
Ann creates intricate art pieces using fabric and a mix of quilting techniques. There will be slight variations as these pieces are individually created.
7 x 10 quilted piece on 12 x 16 matboard
Fabric paintings by Ann are artist-mounted on a white, acid free matboard, and should be framed behind glass using spacers, or an archival mat to lift the glass away from the art.