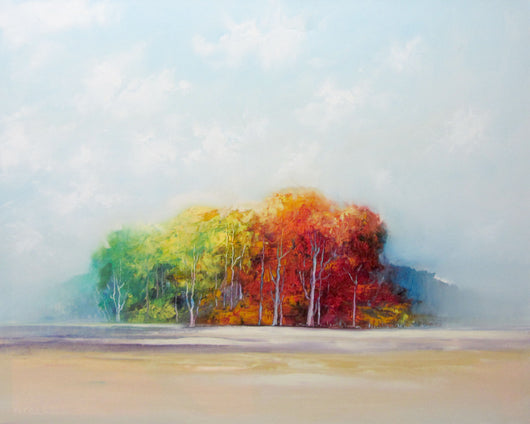 Warm October Oil Painting
George Peebles
Regular price $2,340.00 Sale
Rich Autumn colors in a distant copse of trees; maples, sycamores, birch. George has used a scrapping in technique to punch through layers of paint and create the
intriguing tree trunk shapes in this piece.

This work has been created on a 1 1/2" heavy stretcher frame but to avoid long term warping we recommend that it be framed or flush
hung from the diagonal supports.