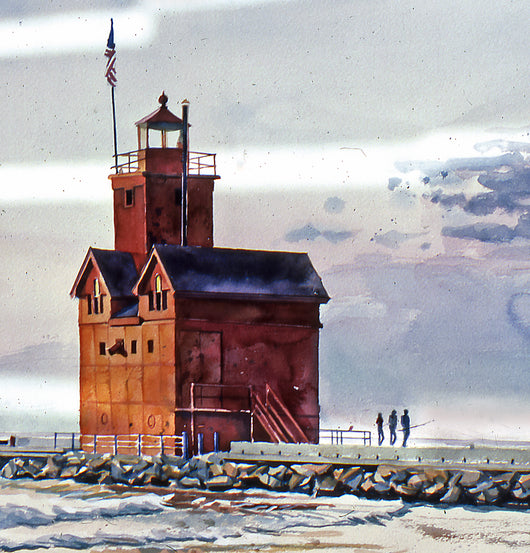 Last Light, Holland Harbor Squared Giclee
Stan Myers
Regular price $210.00 Sale
Waves lapping the sandy shore, the wind gently moving the American flag, the sun has just dropped over the horizon and yet there are beach walkers and pier fishers still out soaking in the smells, sounds and touch of Summer.
This giclee is a squared crop version of the original Last Light Holland Harbor. 
A loose watercolor by Stan Myer dominated by grayed blues and the deep red of iconic Big Red Light House at Holland Harbor, Michigan.