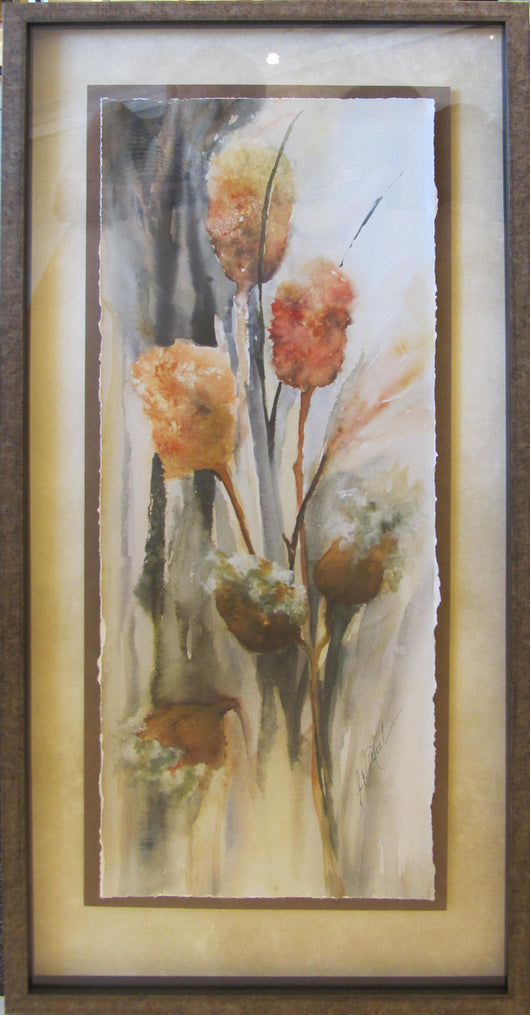 Fall Planting Giclee Framed 'Classic Float'
Carrie Rodgers-O'Neal
Regular price $425.00 Sale
Earthy neutral and gray tones, complimented by warm pops of burnt red and orange is employed in this moving, loose watercolor suggesting dried grasses and berries. This giclee is an addition to the Botanical Series by Carrie Rodgers-O'Neal and can be paired well with "Berries and Cat Tails" and "Wind Blown Cat Tails" and many others. Giclees can be made on watercolor paper or canvas. Artwork has deckled edges and floats above the mat. Framed in warm mottled brown narrow frame.  
Overall framed size for the 8 1/2 x 22 1/2 image is 15 x 30 1/2.
The overall framed size for the 11x30 image is 17 1/4 x 37 3/4.