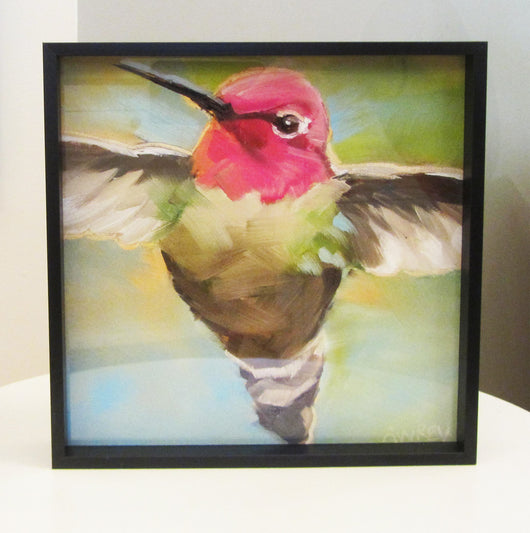 Humming Green Framed Giclee
Cindy Cutler-Awrey
Regular price $75.00 Sale
This playful little guy is ready for lunch! Hummingbirds are charismatic, zippy little creatures that typically subside on the nectar of flowers. Because they are so speedy, and their metabolism matches their speed, they must eat virtually constantly. 
Lake Effect Gallery has created this giclee reproduction on watercolor paper from the original oil painting and we offer this piece in a contemporary matte silver or black metal frame with conservation clear uv protection glass. Our customers group these pieces and enjoy giving them as gifts to other bird loving friends. Cindy will continue to add to this collection as she is inspired.
View Cindy's 'Michigan Bird Giclee's Framed' for her complete collection of birds. All of the birds work well together in a grouping but below is our recommendation to pair with this Hummingbird.