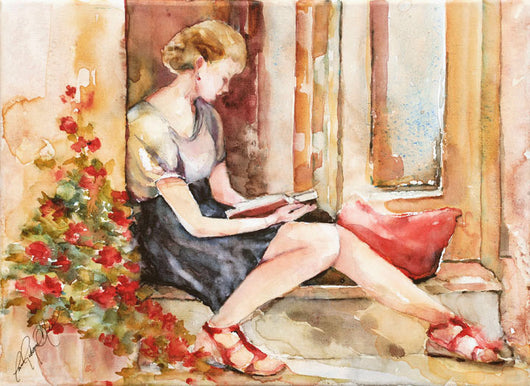 Lettura Del Libro Rosso Giclee
Carrie Rodgers-O'Neal
Regular price $90.00 Sale
This scene is inspired by my daughter Aubrey who was sitting in the doorway of our room at the Paestum Agricultural Touristica south of Naples.
She was waiting patiently while I phoned for a taxi. This piece was created on watercolor canvas versus watercolor paper. The substrate is very much like
hot press papers in causing ozzles and runs, but I found that the paint cannot be layered without lifting the existing under layers.
The original work is not for sale as it is part of my personal collection. But giclees are available.