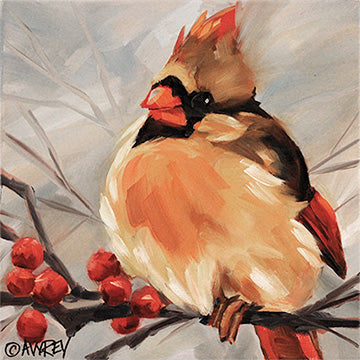 Momma Cardinal Giclee
Cindy Cutler-Awrey
Regular price $60.00 Sale
Plump Female Cardinal resting on a branch with deep red berries. A crisp and rich color palette makes this piece warm and restful.
Lake Effect Gallery has created this giclee reproduction on watercolor paper from the original oil painting. Our customers group these pieces and enjoy giving them as gifts to other bird loving friends. Cindy will continue to add to this collection as she is inspired.
All of Cindy's birds work well together in a grouping but below is our recommendation to pair with this Cardinal.