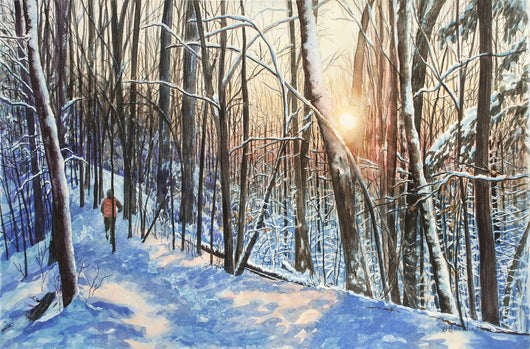 Twilight Run In Sanctuary Woods Notecard Set of 5.
Betsy Buurma-Morton
Regular price $10.50 Sale
This set includes five note cards of the same image with blank inside area with matching envelope. An Award Winning Painting - Warm rays of a Winter afternoon sun burst through the trees creating brilliant shadows and reflections. Betsy has captured this scene beautifully with much attention to detail with a man briskly running and many layers to create depth and glow. A prize winning piece! Giclee reproductions are available in archival watercolor paper.