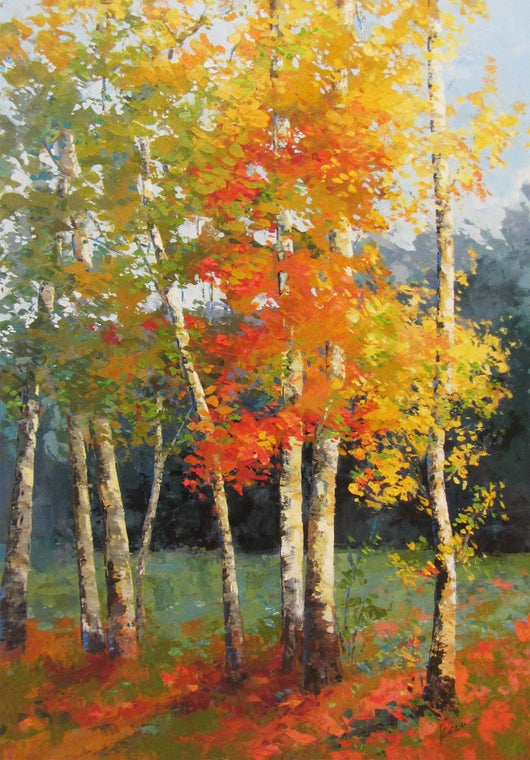 Either Or Giclee
Sue Keen
Regular price $75.00 Sale
Warm sunlight reflects down on a copse of Northern Michigan Birches.  The rich hues of yellow, orange, red and green pop against the muted deep blue/greens of a forest of pine. 
This piece groups well with many of Sue's birch and forest paintings, especially 'Twinkle'.
The original painting has sold, however, giclées are available in various sizes.